Pip Pick­er is an effi­cient tool for tech­ni­cal analy­sis.
One can get answers to the fol­low­ing ques­tions by look­ing at the infor­ma­tion shown by this EA:
Whether the mar­ket is trend­ing or not?
What is the trad­ing range?
What could be poten­tial sup­port and resis­tance?
It helps choos­ing the entry point also. It shows the trends and their strength in 20 time­frames.
This free ver­sion works only on
EURUSD
pair. For all sym­bols capa­bil­i­ty can buy the prod­uct Pip Pick­er.
The Pip Pick­er prod­uct CANNOT be test­ed in the strat­e­gy tester. This is a demo ver­sion of it which works only on EURUSD cur­ren­cy pair. Please, buy full ver­sion if you like it.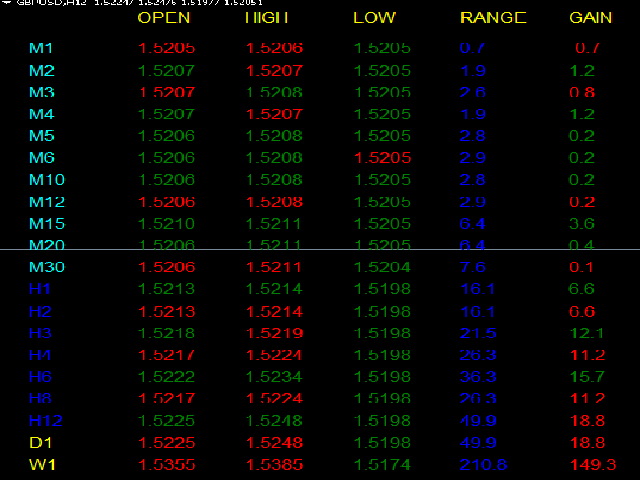 Relat­ed Posts
Ana­lyz­er Cor­re­la­tion Ana­lyz­er
Ana­lyz­er
ID
Bars or can­dles with few­er
Ana­lyz­er Paint­ing Deals Lim­it­ed
Ana­lyz­er
MACD
on Bars Lim­it­ed
Ana­lyz­er Best of the Best Demo
Ana­lyz­er
ALL
Sup­port Resis­tance
MT5
Free
Ana­lyz­er Sta­tis­tics Bal­ance Line
Ana­lyz­er
ALL
TRENDS
FREE
Ana­lyz­er Mar­ket­StateIndi­ca­torDE­MO
Ana­lyz­er
MACD
on His­to­ry Deals Lim­it­ed