The expert advi­sor is designed for the visu­al analy­sis of a sig­nal provider's trade from mql5.com for MT4 ter­mi­nal.
Demo ver­sion: VR SIGNAL ANALIZ demo. Lim­i­ta­tions: num­ber of orders dis­played for the cur­rent sym­bol — 5, sta­tis­tics is cal­cu­lat­ed for 15 orders. The full ver­sion does­n't have lim­i­ta­tions.
The pro­gram will show infor­ma­tion on trades of a provider you are inter­est­ed in. Not only a num­ber of orders but also provider's trad­ing style will be vis­i­ble for you.
The EA is designed for acqui­si­tion of addi­tion­al infor­ma­tion. The EA will show any infor­ma­tion con­cern­ing trad­ing on a cur­ren­cy pair of InfoS­ig­nal Cur­ren­cy Pair EA, as well as con­cern­ing all trad­ing instru­ments in total (All Sym­bol info Sig­nal).
The EA moves all chart orders accord­ing to its pre­set sym­bol after load­ing a report.
You will receive addi­tion­al infor­ma­tion once you click on the order.
Are you a sub­scriber and a user of the Sig­nals ser­vice of mql5.com? Do you look through sig­nals every day try­ing to find most sta­ble and prof­itable ones? You can ass­es all risks and see main trad­ing prin­ci­ples of a sig­nal provider.
Are you a suc­cess­ful trad­er and a sig­nal provider? Do you trade sta­bly and achieve prof­it? Do you fol­low fun­da­men­tal rules and use unper­ilous trad­ing strate­gies? This EA will help you to show a poten­tial sub­scriber your trad­ing to full advan­tage.
A sub­scriber could assess your trad­ing due to a visu­al report. At that trad­ing details won't be seen.
Rec­om­mend this EA to your poten­tial sub­scribers.
How to use:
Choose a sig­nal provider
Down­load the trade his­to­ry
Place 123456.history.csv along the fol­low­ing path:

MT4

Ter­mi­nal > File > Open data fold­er >

MQL4

> Files
Set­tings when the

EA

is launch­ing:
a —

UTC

time shift between a trad­ing report and time of your ter­mi­nal
b — File name, for instance 123456.history with­out exten­sion .csv
c — Spec­i­fy your bro­ker's pre­fix (for obtain­ing cur­rent infor­ma­tion on sym­bols used by a provider)
Types of pre­fix­es: pro, .m, .x, x etc. I.e. if your bro­ker presents cur­ren­cy rates of EURUS­D­pro, EURUSD.m, or EURUS­Dx types, you should spec­i­fy this pre­fix in set­tings.
Screen­shots demon­strate exam­ples of risky providers and exam­ples of sta­ble and prof­itable providers.
The EA is designed for help­ing a sub­scriber to assess risks more qual­i­ta­tive­ly and com­plete­ly.
We are going to com­ple­ment the EA with read­ing of reports from MT4/5 ter­mi­nal and read­ing of sig­nals of providers using MT5.
We are also going to add our own assess­ment of sig­nals.
Dear traders, please leave all com­ments on this page.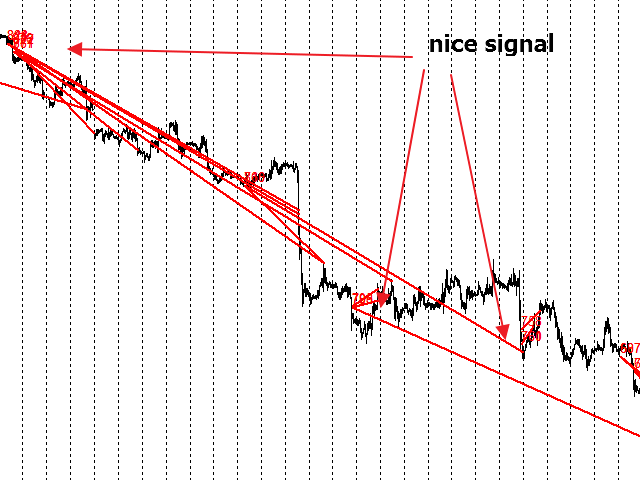 Relat­ed Posts
Ana­lyz­er Price­Ac­tion Find­er
Ana­lyz­er Risk Man­ag­er
Ana­lyz­er
RS
Lev­els
MT4
Ana­lyz­er Pro4ex trad­ing Suite
Ana­lyz­er Pairs Signs Expert Advi­sor
MT4
Ana­lyz­er Ana­lyz­er
PRO
Ana­lyz­er PipFi­nite Break­out Ana­lyz­er