Expert Advi­sor Aver­age­BarSys­tem ana­lyzes last сandles (the num­ber is deter­mined by the input para­me­ter nBars) and based on it decides to go long, short or wait.
You may change input parameters:
profB — prof­it for long positions;
lossB — loss for long positions;
profS — prof­it for short positions;
lossS — loss for short positions;
Trad­ing­Hour­sOn — if "true", then the

EA

will open posi­tions only between open and close ses­sion hours (spec­i­fied sep­a­rate­ly from long and short positions).
UseMM — if "true", then the

EA

will use Mon­ey Man­age­ment sys­tem to cal­cu­late Lot Size — per­cent­age (MM_Percent) from the account free margin.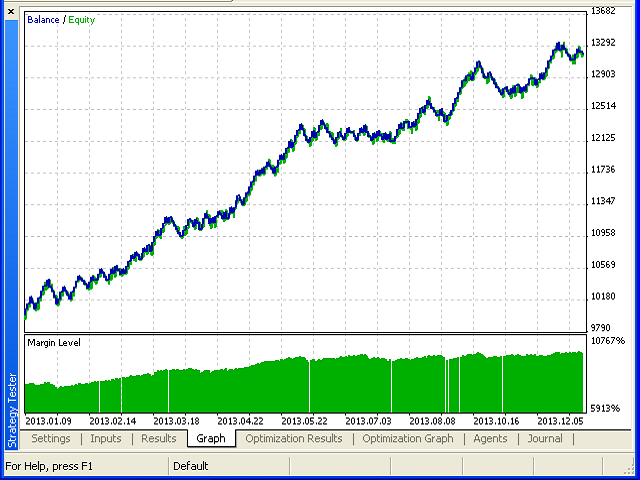 Relat­ed Posts
Expert Advi­sor Tri­an­gle Arbitrage
Expert Advi­sor Actu­al Timer Robot
Expert Advi­sor
TIME
Is
MONEY
MT5
Expert Advi­sor Only Non­Farm Pay­roll Trade
Expert Advi­sor Aver­ager
FULL
Expert Advi­sor
EA
trades usu­al­ly the third bar
Expert Advi­sor SuperTrendRobotEA
Expert Advi­sor Pair Trad­er Expert Advisor