This Expert Advi­sor gives an email noti­fi­ca­tion for a buy and sell sig­nal, while we are doing our activ­i­ties.
This EA is suit­able for those who like to trade man­u­al­ly, but as we know, we can­not face the com­put­er all the time to find the chance.
That's the rea­son why this EA exists.
Run this EA on any VPS or com­put­ers on any pair and any time frame. When you receive an email, you can dou­ble-check the sig­nal by anoth­er indi­ca­tor that you trust and exe­cute the trade by your­self.
In this ver­sion the sig­nal is based on the cross­ing of the mov­ing aver­age and RSI. You can adjust the SMA and RSI para­me­ters in the para­me­ter menu.
Note: don't for­get to set your email in Tools -> Options -> E‑mail.
If you have any ques­tion, don't hes­i­tate to ask me on pri­vate mes­sage or to my skype: muhamadfaisal.fuad
Good luck!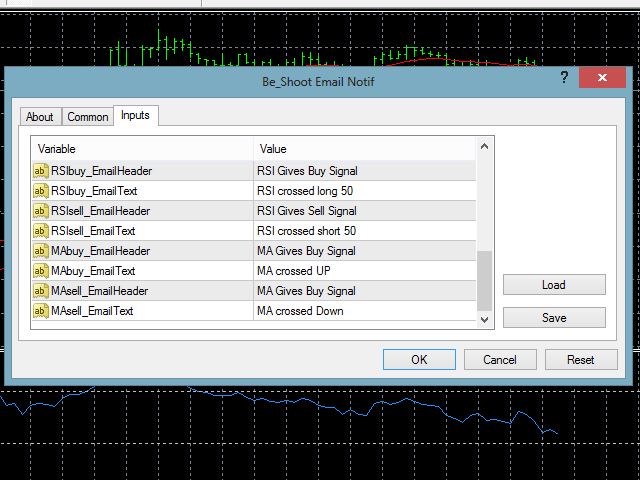 Relat­ed Posts
Expert Advi­sor Exp Opti­lan
Expert Advi­sor Grid Har­vester
MT4
Free
Expert Advi­sor
DI
GAP
Strat­e­gy
Expert Advi­sor Show Trades
Expert Advi­sor CloneIt4 Demo Trade Copi­er
Expert Advi­sor TimeScalper Free
Expert Advi­sor Free Pin Bar Trad­er 1
Expert Advi­sor Tar­getEA
Expert Advi­sor Auto­mat­ic Equi­ty Man­ag­er