Camel series con­tains three scripts: CamelAv­er­ageLev­el, CamelMod­i­fy and Camel­Su­per­Pips­Buy.
CamelAv­er­ageLev­el is a non-trad­ing EA dis­play­ing a breakeven lev­el on the sym­bol it is attached to. The only para­me­ter is Add­Point — num­ber of points added\subtracted from the breakeven lev­el.
The total amount of lots opened at the sym­bol is dis­played for Buy and Sell orders sep­a­rate­ly in the upper left cor­ner.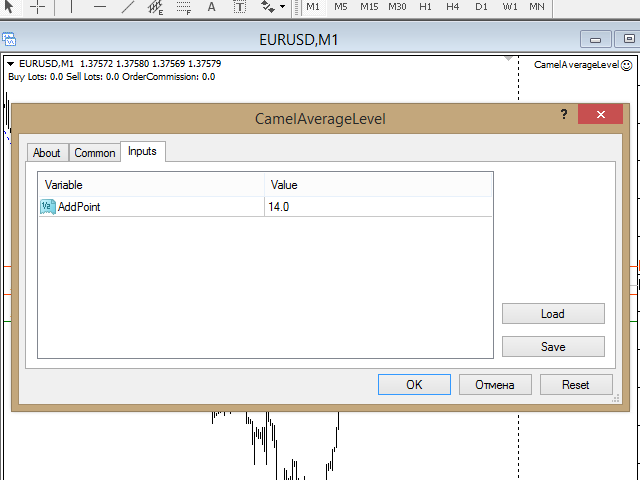 Relat­ed Posts
Expert Advi­sor
PZ
Whale
EA
Expert Advi­sor Grid Har­vester
MT4
Free
Expert Advi­sor Winds And Storms
MT4
Free
Expert Advi­sor Mov­ing Aver­age N
Expert Advi­sor
MCAD
Prb­SAR noise
Expert Advi­sor Trail­ing­By­Movin­gAv­er­ages
Expert Advi­sor The Tree
EA
Free
Expert Advi­sor Trend Pull­back Trad­er
Expert Advi­sor Zoomio Eco­nom­ic News Updater Basic