Catch­er prof­it is an intra­day Expert Advi­sor that shows excel­lent results for a long peri­od of time. It trades along the trend on EURUSD M15. You can find more infor­ma­tion about the Expert Advi­sor at www.lab-trading.com.
Set­tings:
Take Prof­it — take prof­it size;
Stop Loss — stop loss size;
Lot Type — lot type (fixed of vari­able);
Risk(%) — risk per­cent­age used when the lot is to vari­able;
Fixed Lot Size — fixed lot size used when the cor­re­spond­ing lot type is select­ed;
Сoefficient 01 — coef­fi­cient 1;
Сoefficient 02 — coef­fi­cient 2;
Mag­ic Num­ber — mag­ic num­ber.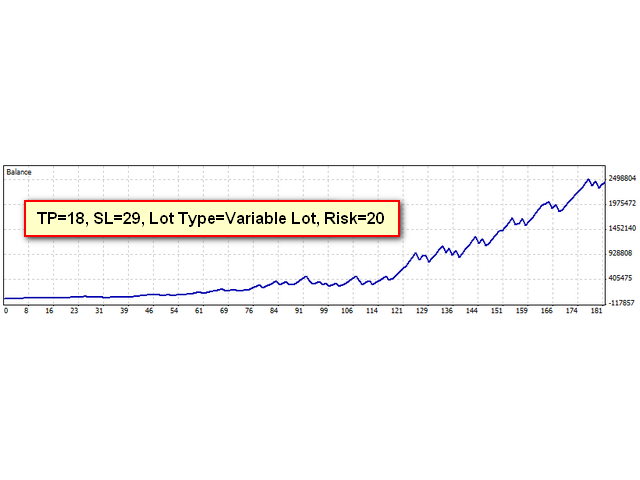 Relat­ed Posts
Expert Advi­sor
EA
non stan­dard trade on
Expert Advi­sor SAR­Trad­er
Expert Advi­sor Tra­jec­ta Ele­phant Lite
Expert Advi­sor Rogue Wave
FX
Expert Advi­sor
ROMAN5
Advanced Trail­ingStop
Expert Advi­sor Ten Thou­sand Pips
GBPUSD
Gen­er­a­tor
Expert Advi­sor Stu­pid­bot
Expert Advi­sor Robot­En­velopes