This Expert Advi­sor is my first prod­uct from the series of trad­ing robots work­ing on news. I have spent plen­ty of time and efforts, since each func­tion has been devel­oped from scratch. All the fol­low­ing robots have been devel­oped using the first one as a tem­plate. The dif­fer­ence between them is the cal­cu­la­tion sys­tem for per­form­ing trades.
Ini­tial­ly, I was devel­op­ing a robot to show a steady month­ly prof­it of 30%. I searched through a pletho­ra of var­i­ous strate­gies with no suit­able result. After that, the idea of this trad­ing robot has appeared even­tu­al­ly sur­pass­ing my expec­ta­tions. The para­me­ters have been select­ed man­u­al­ly to let the robot actu­al­ly "feel" the mar­ket.
The Expert Advi­sor works dur­ing news releas­es
The

EA

trades ten sym­bols simul­ta­ne­ous­ly
The main para­me­ters are auto­mat­ed
Tur­bo mode pro­vides high oper­a­tion speed
No draw­down accu­mu­la­tion
Two-lev­el deposit pro­tec­tion
Eas­i­ly opti­mized
The strat­e­gy works since 2008. It did not fit mar­ket con­di­tions before that time.
Parameters
Sym­bols — num­ber of active pairs from 1 to 10 as a drop-down list:

One_pair — one pair
Two_pairs — two pairs
Three_pairs — three pairs
Four_pairs — four pairs
Five_pairs — five pairs
Six_pairs — six pairs
Seven_pairs — sev­en pairs
Eight_pairs — eight pairs
Nine_pairs — nine pairs
Ten_pairs — ten pairs

Tools — list of default sym­bols:

GBPUSD

/

EURUSD

/

USDJPY

/

USDCHF

/

USDCAD

/

AUDUSD

/

EURJPY

/

EURGBP

/

EURCHF

. The

EA

reads the list from left to right.
Total — num­ber of char­ac­ters in a sym­bol: sup­pose that

EURUSD

 has 6 char­ac­ters, while _

EURUSDÂ

already has 7 char­ac­ters andÂ

GOLD

 has 4 char­ac­ters, etc.

Note:

It is strict­ly pro­hib­it­ed to enter sym­bols with dif­fer­ent num­ber of char­ac­ters in the sym­bol list above. If the list con­tains an error begin­ning from its mid­dle part, the trad­ing is per­formed by the first valid sym­bols in the list till the error is reached. If the list con­tains an error at the very begin­ning, the

EA

trades the cur­rent sym­bol.

Dis­tance — dis­tance from the price for plac­ing pend­ing orders. It is also a basic para­me­ter for cal­cu­lat­ing the indi­ca­tor block. It defines the accu­ra­cy of mar­ket entry sig­nals. Pay atten­tion to this para­me­ter dur­ing opti­miza­tion
Mag­ic —

EA

iden­ti­fi­er
Sto­pLoss — pro­tec­tive stop order lev­el in points
RiskPer­cent — auto mon­ey man­age­ment risk
Slip­page — max­i­mum devi­a­tion from the request­ed price
Trail­Start — dis­tance from an order, from which stop order trail­ing is enabled
Use­Time — trad­ing by time (serv­er time is used)
Begin­Time — trad­ing start time
End­Time — trad­ing end time
Clos­e­Time — close orders upon expi­ra­tion (rec­om­mend­ed)
Spread — max­i­mum avail­able spread
Com­ments — dis­play infor­ma­tion on a chart
Use­Virt­Sto­pLoss — use a vir­tu­al stop order
CloseAll — close all orders and for­bid trad­ing
Recommendations
VPS

is rec­om­mend­ed. The applied strat­e­gy requires reli­able serv­er con­nec­tion
Rec­om­mend­ed cur­ren­cy pairs are set by default
Rec­om­mend­ed time­frame is

H1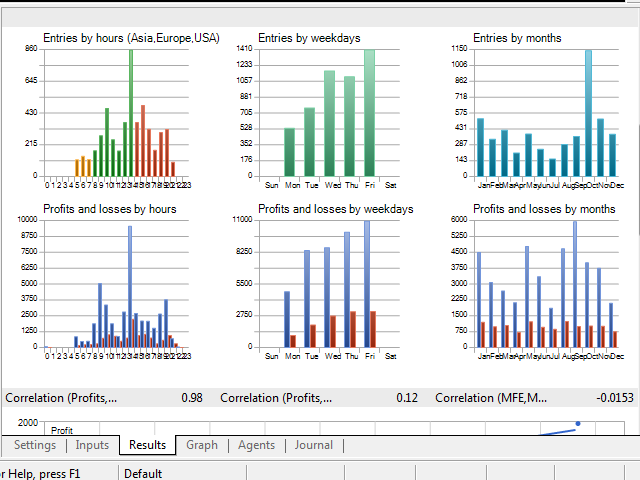 Relat­ed Posts
Expert Advi­sor Super Pat­tern
Expert Advi­sor Tra­jec­ta Ele­phant Teen
Expert Advi­sor Shmen­dridge
C7
Chan­nel Breaks
Expert Advi­sor Fol­low­TheTrend
Expert Advi­sor Ran­dom Orders
Expert Advi­sor
BIG
Fish­ing Nets
Expert Advi­sor JBRiX­PRO
Expert Advi­sor Strat­e­gy
MA
Advanced