The Mer­cury Expert Advi­sor is designed for trad­ing on four cur­ren­cy pairs: AUDUSD, EURUSD, GBPUSD, NZDUSD. The simul­ta­ne­ous trade on four instru­ments decreas­es risk and increas­es profit.
The Mer­cury Expert Advi­sor is sim­ple to set up and has only two opti­mized para­me­ters. It is sim­ple to find the best para­me­ters by using the vol­ume chart (3D) in Strat­e­gy Tester.
Stop Loss val­ue is cal­cu­lat­ed auto­mat­i­cal­ly, you only need to set an accept­able risk of deals in percentage.
Rec­om­mend­ed time­frame is M5.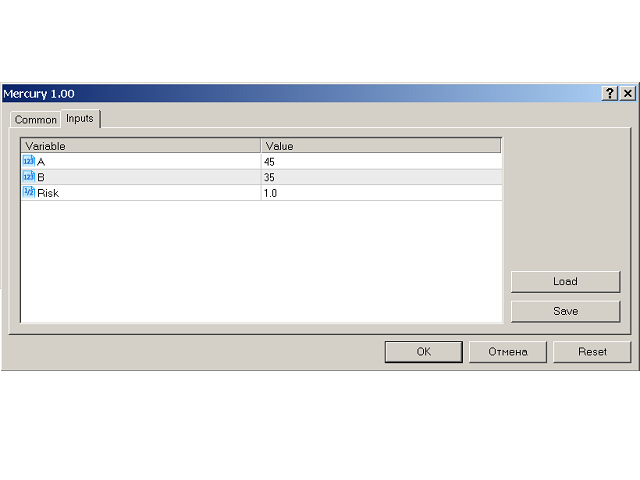 Relat­ed Posts
Expert Advi­sor Winds and Storms
MT5
Expert Advi­sor
EURCHF
spot
Expert Advi­sor LigaWinMulty
Expert Advi­sor
EA
trades on a continuation
Expert Advi­sor MultiMTCopierMT5Receiver
Expert Advi­sor Vir­tu­al pend­ing buy stop order
Expert Advi­sor Quadru­ple Mov­ing Aver­age tfmt5