About
EA
This EA is designed to take advan­tage of price retrace­ment. It enters a trade with min­i­mum vol­ume size when the price is exhaust­ed and uses aver­ag­ing with increase of vol­ume when the mar­ket goes deep­er into oversold/overbought zones.
There is no stop loss. Posi­tions are only closed in prof­it.
To bet­ter yield with this EA, it is rec­om­mend­ed to trade mul­ti-cur­ren­cy pairs.
Input Parameters
Trade Direc­tion - trad­ing in a sin­gle or both direc­tion;
Entry Peri­od - entry log­ic;
Spac­ing - dis­tance to next trade to be open, spec­i­fied in pips;
Aver­ag­ing Near - sets how near the aver­age price to cur­rent price, spec­i­fied in pips;
Take Prof­it - take prof­it, spec­i­fied in pips;
Use Hard

TP

- use Hard or Soft

TP

;
Lot­Size - the ini­tial vol­ume size.
Note: Take Prof­it is hid­den.
Optimization Tips and Tricks
When Use Hard TP is true then the EA will take prof­it at that TP val­ue. If it is set to false, the EA will try to find a good exit when the TP is more than or equal to the TP val­ue.
Use a step of 12 for Entry Peri­od (Rec­om­mend­ed). EG: 12, 24, 36, etc.
About Myself
More than 15 years of pro­gram­ming expe­ri­ence.
More than 8 years of trad­ing expe­ri­ence on Forex.
35-th posi­tion in the Auto­mat­ed Trad­ing Cham­pi­onship 2012.
Get this EA for FREE* when you refer 10 pur­chase.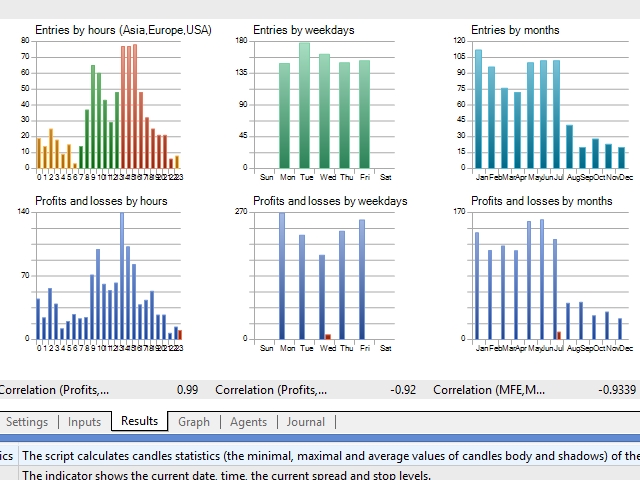 Relat­ed Posts
Expert Advi­sor Bot­Ney­ron
Expert Advi­sor Moment Catch­er
Expert Advi­sor Pathfind­er
Expert Advi­sor Grace and Out­rage
Expert Advi­sor Pul­seVolatile­An­a­lyz­er
Expert Advi­sor Semi­Scalpel­Re­gr
Expert Advi­sor Tra­jec­ta Ele­phant Teen
Expert Advi­sor Robot­Li­ga