This indi­ca­tor will show all your his­tor­i­cal trades on the chart.
Buy trades have a blue frame. Â Sell trades have a red frame.
Prof­itable trades are green fill. Â Loss trades are gray fill.
The pips are shown in text at the low­er left of the box.
You turn On/Off show­ing buy trades or sell trades. You can fil­ter by mag­ic num­ber.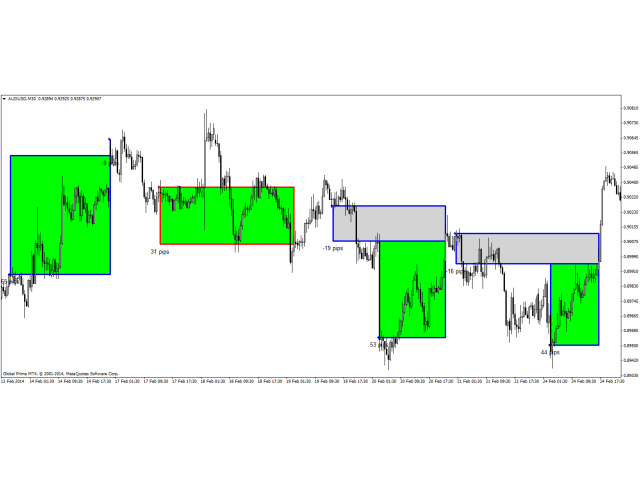 Relat­ed Posts
Expert Advi­sor Dou­ble­Con­trol
Expert Advi­sor Neva­da demo
Expert Advi­sor
MQL
Ran­dom
EA
Expert Advi­sor Smart Grid Execu­tor Demo
Expert Advi­sor OlimpiaFxRal­ly­DE­MO
Expert Advi­sor Grid Har­vester
MT4
Free
Expert Advi­sor CloneIt4 Demo Trade Copi­er
Expert Advi­sor Car­pen­ter
Expert Advi­sor CloseDele­teEA
Expert Advi­sor News trad­ing
MT4
demo