In Forex mar­ket, it is easy to enter, how­ev­er, it is hard to exit your trade. This indi­ca­tor is made to rec­og­nize the exit point of your trading.
When blue up arrow appears, exit your sell trade.
When red down arrow appears, exit you buy trade.
No repaint­ing.
No recal­cu­lat­ing bar.
No wink­ing arrows on the cur­rent candle.
Imme­di­ate sig­nals when a can­dle is opened.
Rec­om­mend­ed time­frames: M30, H1 and H4.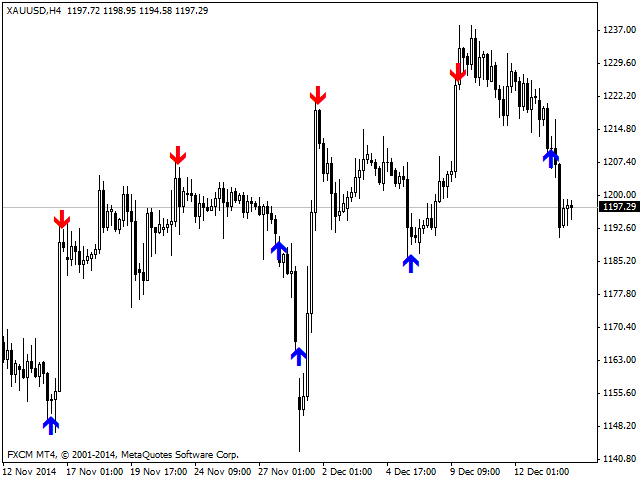 Relat­ed Posts
Indi­ca­tor TraderDreamMT5
Indi­ca­tor Fore­sight
1NN
sin­gle currency
Indi­ca­tor Angle Regres­sion Line with Divergence
Indi­ca­tor Cur­ren­cy Pow­er Meter
MT5
Indi­ca­tor Har­mon­ic Pat­tern Plus
MT5
Indi­ca­tor Gold Sil­ver Ratio based on
SMA
Indi­ca­tor
MA
on
MA
on
MA
Indi­ca­tor Ana­lyz­er can­dle­stick pat­terns mt5
Indi­ca­tor Risk Reward Ratio