This util­i­ty can be used to close open orders or delete pend­ing orders with dif­fer­ent criteria.Â
Just run the script on any chart, and all the orders meet the cri­te­ria will be closed/cancelled imme­di­ate­ly (regard­less of sym­bol of the chart).
Available Methods:
Close by Mag­ic Number
Close by Comment
Close Mar­ket Orders by type
Close Pend­ing Orders by type
Close Orders in profit
Close Orders in loss
Close by Symbol
Close by Amount
Any com­ment for idea or improve­ment is welcomed.
Hap­py Trading!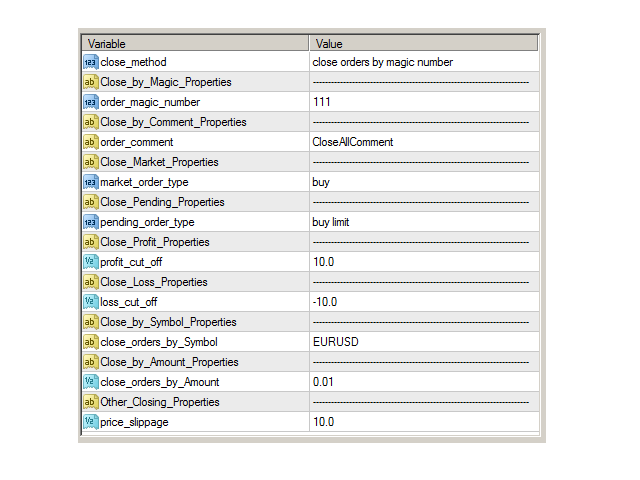 Relat­ed Posts
Util­i­tie Open
BUY
STOP
with magic
Util­i­tie CloseAllOrdersTune
Util­i­tie Dis­play Multipair
Util­i­tie Check Exe­cu­tion Broker
Util­i­tie Mar­ket and Trade Info Demo
Util­i­tie Open
SELL
LIMIT
with magic
Util­i­tie ObeyThe­Lim­it ManualTrade
Util­i­tie
ID
Round­ing or delet­ing 3 for