This script is very use­ful when we need to close a lot of orders in the cur­rent chart. The util­i­ty pro­vides var­i­ous order clos­ing meth­ods. Sim­ply enter the appro­pri­ate exe­cu­tion mode code:
1 — close all orders on the chart
2 — close mar­ket orders
3 — close pend­ing orders
4 — close buy orders
5 — close sell orders
6 — close buy stop orders
7 — close sell stop orders
8 — close prof­it orders
9 — close loss orders.
Atten­tion: The util­i­ty clos­es orders on the cur­rent sym­bol chart, not at all sym­bols. Some­times, it may leave some orders due to the mar­ket clo­sure or off quotes.
To launch the util­i­ty, sim­ply drag it into any chart.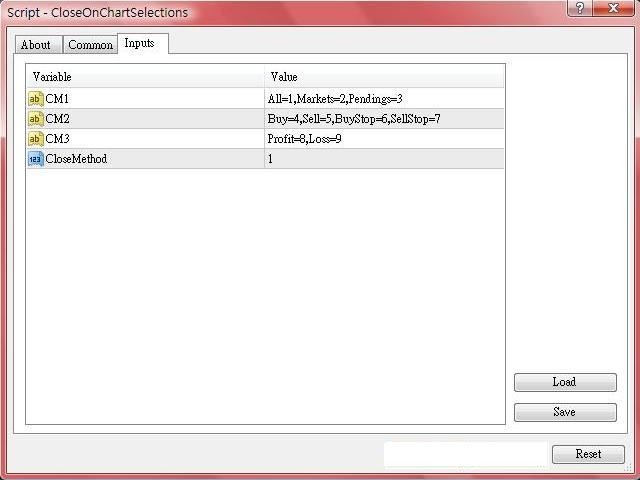 Relat­ed Posts
Util­i­tie Pow­er­play Trade Man­ag­er
Util­i­tie Tick Vol­ume Chart
Util­i­tie
NEWSGRABBER
ELITE
Util­i­tie Man­u­al­Po­si­tion­Sup­port­er
Util­i­tie KopirMT4 Copy trades for
MT4
Util­i­tie Spread­Recorder
Util­i­tie Stop Loss Take Prof­it