Clos­er ALL opened by mag­ic is an indis­pens­able script for those using Expert Advi­sors. It allows you to close all mar­ket orders by a mag­ic num­ber. In oth­er words, you are able to man­u­al­ly man­age posi­tions opened by cer­tain EAs. The prod­uct quick­ly clos­es only the posi­tions opened by a cer­tain trad­ing robot.
Para­me­ters:
Mag­ic — mag­ic num­ber of the posi­tions to be closed.
To use the script, per­form the fol­low­ing steps:
Launch
Enter a mag­ic num­ber in the para­me­ters window
Click

OK

to start its operation
The appro­pri­ate posi­tions are closed automatically.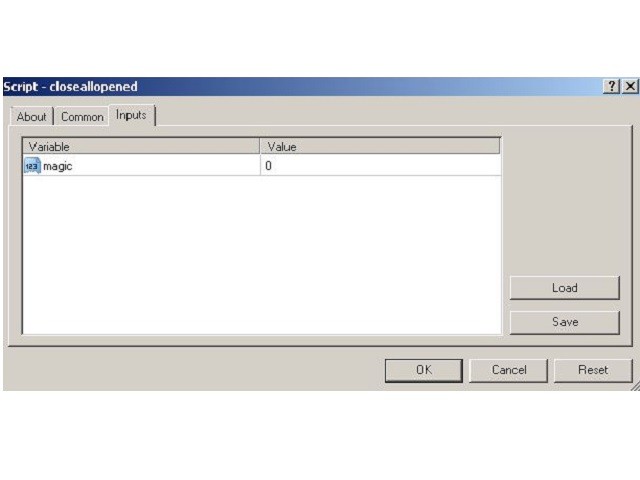 Relat­ed Posts
Util­i­tie ObeyThe­Lim­it ManualTrade
Util­i­tie Open
BUY
with magic
Util­i­tie Account Info Free for
MT4
Util­i­tie Visu­al Trad­ing App
DEMO
Util­i­tie Eco­nom­ic Cal­en­dar File Down­loader Com­mon Folder
Util­i­tie CloseAllPending
Util­i­tie Free Account Details