The script sets Fibonac­ci lev­els on the chart using max­i­mums and min­i­mums vis­i­ble on the chart.
The script names Fibo with such time­frame on which it has been launched (Fibo D1 or Fibo M30, etc.), there­fore pre­serv­ing pre­vi­ous­ly con­struct­ed lev­els on dif­fer­ent time charts.
This instru­ment will be use­ful for those who start study­ing Fibonac­ci lev­els and those who need to form these lev­els in a speedy fashion.
The script does not have addi­tion­al set­tings. Fibonac­ci lines can be amend­ed in stan­dard Fibo grid.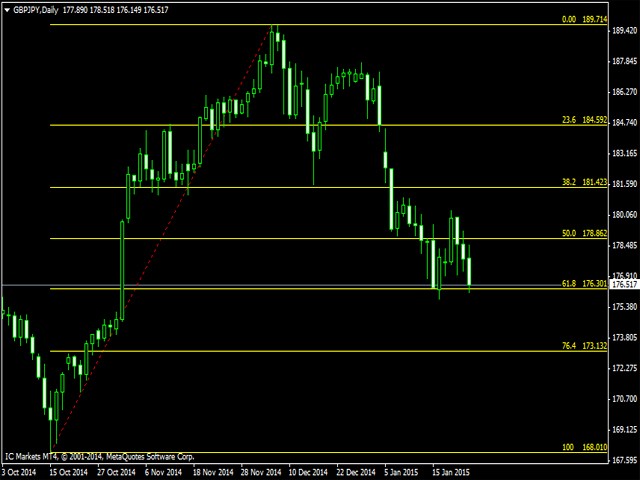 Relat­ed Posts
Util­i­tie CloseAllOrders
Util­i­tie ObeyThe­Lim­it ManualTrade
Util­i­tie Eco­nom­ic Cal­en­dar File Down­loader Data Folder
Util­i­tie Com­mit­ments of Traders Data
Util­i­tie Close­And­DeleteAll Pro
Util­i­tie ConvertHistoryFormat
Util­i­tie Par­tial Close
EA
Util­i­tie Trade Copi­er Pro Demo