If you're inter­est­ed in trad­ing news you may heard of THG Strad­dle Trad­er Dia­mond and Strad­dle Trad­er Pro, I've used both of those and over time I came to con­clu­sion to write my own because I often need­ed addi­tion­al fea­tures to reduce slip­page and increase sta­bil­i­ty. This robot is based on almost a year and half of expe­ri­ence and con­stant improve­ments, includes unique fea­tures I've nev­er seen before nowhere and gives the great­est sta­bil­i­ty.
I remem­ber I trad­ed NFP on Fri­day once with an ini­tial Take Prof­it of 45 pips, After clos­ing a trade I looked at his­to­ry and prof­it remained 45 pips, I checked sev­er­al times, no issues found price ran 45 pips in a few sec­onds and I got no slip­page, the aver­age slip­page for my robot back then on NFP was 2–3 pips but I nev­er had zero slip­page before.
Addi­tion­al fea­tures include:
4 and 5 dig­it plat­form sup­port

MT4

b600+ full com­pat­i­bil­i­ty
Breakeven
Trail­ing Stop
Bro­ker Min­i­mum Stop Lev­el usage in order to avoid relat­ed errors
Bro­ker Min­i­mum and Max­i­mum Lot size usage in order to avoid relat­ed errors
Risk Man­age­ment
Spe­cial

UNIQUE

algo­rithm to exclude Pend­ing Order rejec­tions due to fast price move­ments — Nev­er miss anoth­er trade
Spe­cial

UNIQUE

algo­rithm to min­i­mize slip­page
Free sup­port and updates
And remem­ber, you can get 10% of each sale by rec­om­mend­ing this prod­uct to oth­ers!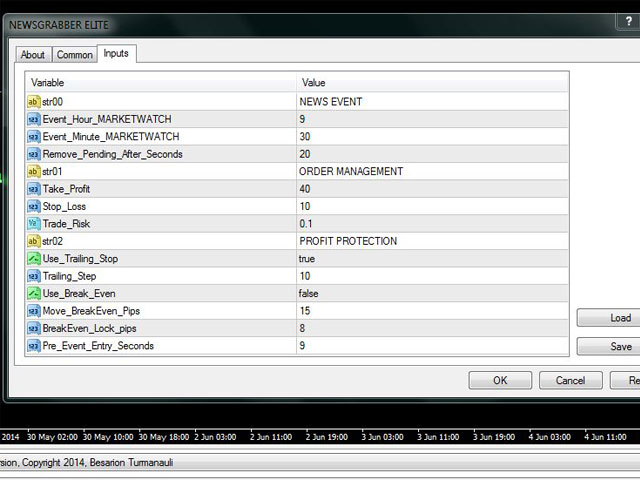 Relat­ed Posts
Util­i­tie Sig­nal Lot Enlarg­er Lite
Util­i­tie Stop Loss Take Prof­it
Util­i­tie Mul­ti­pli­er trades
Util­i­tie Delete pend­ing order at time
Util­i­tie Mar­ket­Pa­troller
Util­i­tie Pow­er­play Trade Man­ag­er
Util­i­tie Exit Sched­uler