Tick Volume Chart Indicator for MetaTrader 4
Using this indi­ca­tor, you can cre­ate charts with a fixed tick vol­ume. Data sam­pling is car­ried out not by time but by the tick vol­ume. Each bar con­tains a giv­en (fixed) tick vol­ume. Tick vol­ume can be adjust­ed by chang­ing the val­ue of the Vol­ume para­me­ter. You can apply indi­ca­tors, Expert Advi­sors and scripts to the tick chart. You get a ful­ly func­tion­al tick chart, on which you can work just as well as on a reg­u­lar chart.
In oper­a­tion, the indi­ca­tor accu­mu­lates his­to­ry, but you can per­form a reset (removal of the accu­mu­lat­ed his­to­ry). It is use­ful in the for­ma­tion of the chart with a dif­fer­ent tick vol­ume. To per­form a reset, delete a glob­al vari­able hav­ing the name of the appro­pri­ate trad­ing tools. There is a spe­cial win­dow in ter­mi­nal that man­ages glob­al vari­ables. It can be opened by exe­cu­tion of the "Tools " Glob­al Vari­ables" menu com­mand or by press­ing F3.
Start
Open the Nav­i­ga­tor win­dow.
Drag the indi­ca­tor to a chart.
Open a chart by click­ing Open Chart but­ton.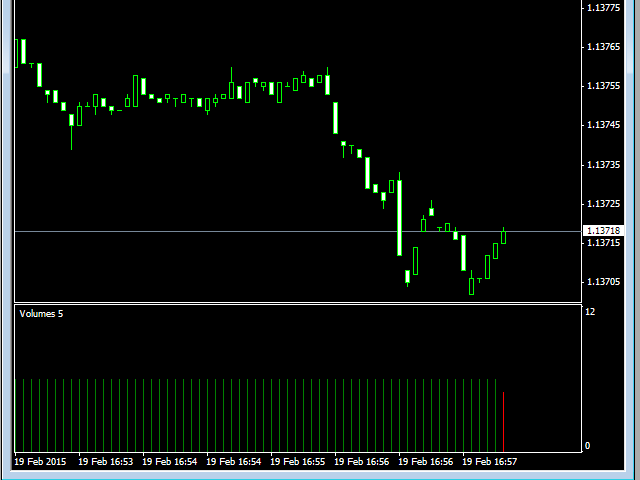 Relat­ed Posts
Util­i­tie Account Info for
MT4
Util­i­tie Sig­nal Lot Enlarg­er Lite
Util­i­tie Mar­ket­Pa­troller
Util­i­tie Stop Loss Take Prof­it
Util­i­tie Pow­er­play Trade Man­ag­er
Util­i­tie
NEWSGRABBER
ELITE
Util­i­tie CloseAll Selec­tions
Util­i­tie CloseOn­Chart Selec­tions